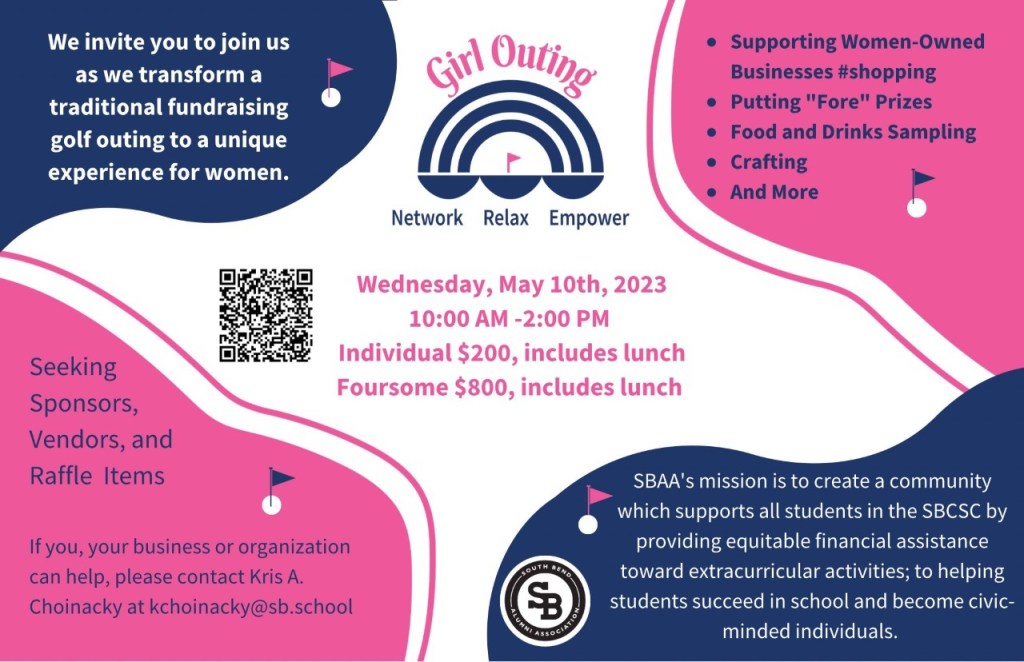 Enjoy a FANTASTIC Day at the Golf Course!
Without the golf? Yes! The South Bend Alumni Association ("SBAA") is hosting a unique experience at Elbel on May 10th, complete with food, drink, crafting, vendors and more! It's the GIRL OUTING!
Bring a friend or, better yet, bring a foursome! You'll tour the scenic beauty, be out in nature, at Elbel Park Golf Course, while enjoying various activities and even a picnic if you like!
While you're having fun, you'll also be contributing to SBAA's mission of supporting students across the South Bend School Corporation, providing equitable financial assistance toward extra-curricular activities, which helps students succeed in school and become civic-minded individuals.
If you and/or your business/organization would like to take part, or help in any way, please contact Kris Choinacky directly through KCHOINACKY@SB.SCHOOL today!